Post by Mark @hawaiiantrader on Sept 8, 2013 0:28:08 GMT -8
Splash - the creation of thinkorswim Video Click Here
"Never Fade Integrity"

Who are you people?
The fact is that we are old floor traders who created thinkorswim back in 1999 and built it into one of the most successful online brokers in the world. The more fun story is that we were born on a sacred mountain and glided into our present positions on rainbows and accompanied by eagles. Our birthdays are celebrated the world over.
Where did the name come from?
During one of our regular office hot dog eating contests, a bolus of encased meat and white bun lodged in the throat of our intrepid office manager. As the paramedics were saving her, she gagged something that sounded to us like "tastytrade" as she expelled the obstruction. The rest of us looked at each other and said, "that works."
Where is tastytrade located?
Right now, in the financial and live improv capital of the world – Chicago. And eventually, in the heart of every American.
Background
The tastytrade Network was founded in August 2011, as an Internet-based channel for original financial news, investment strategies, and entertainment for the masses, with programming geared to various investment levels, from beginner to professional. Members get access to exclusive programming, trade ideas, plus significant discounts to investing products and services.
tastytrade currently produces seven hours of original, live programming every weekday, with "Get Tasted," "The LIZ & JNY Show," "Ask Slim," "Last Call," and "Sneek & the Geek." tastytrade is available at
www.tastytrade.com
, on iTunes, Apple TV, Apple Radio, and on Roku. Programming is archived, cataloged and accessible 24/7 at tastytrade.com. See shows for the latest line-up of programming.
Tom Sosnoff
Tom Sosnoff, CEO of tastytrade and host of "Get Tasted," is a recognized online brokerage innovator and sought-after financial educator. Tom founded thinkorswim in 1999, before the options market was electronic. Leveraging over 25 years of experience as a market maker for the Chicago Board of Options Exchange (CBOE) and one of the original OEX traders in the S&P 100 Index pit, Tom pursued a vision to educate retail investors in options trading and to build a superior software platform at a brokerage firm that specialized in options. His efforts ultimately changed the way these instruments traded by pioneering single click trading functionality for complex spreads.
Under Tom's leadership, thinkorswim evolved into the leader in daily retail options trading, and a pioneer in investor education services for options, futures and FX trading. Tom led the company's corporate strategy and was dedicated to systems development and trading innovations. He continues to advance understanding of the active trading marketplace by personally teaching and executing complex, non-directional option strategies for investors and traders at all levels.
Tony 'BAT' Battista
The BAT Bio: I started my 22-year career in options and futures trading in 1983, as an independent Market Maker at the Chicago Board Options Exchange (CBOE), as well as a local independent trader at the Chicago Board of Trade (CBOT), where I traded the 30-year bond future. While primarily an independent trader in the S&P 100 Index (OEX, XEO) pit, I also spent three years in the AOL equity pit. I served on the CBOE arbitration committee for over 10 years, ruling on disputes between traders and trading firms, prior to joining thinkorswim. Presently it is my pleasure to Co-Host with Tom Sosnoff "Get Tasted" on the tastytrade network the #1 ranked financial program on the internet!
Specialties:Derivative trading using stocks, options and futures
Kristi Ross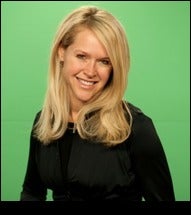 Kristi Ross, President of tastytrade, has been in and around the trading business for more than 20 years. Previously, as CFO of online brokerage thinkorswim, Kristi either led or actively participated in numerous mergers and acquisitions and integrations.
Prior to that Kristi was CFO of Automated Trading Desk Specialists (formerly CSG), and CFO of Chicago Securities Group (CSG), a stock specialist on the Chicago Stock Exchange (CHX). Kristi started her career in public accounting, specializing in financial services industry clientele including individual traders; prop, market makers, specialists, discount brokerage and advisory firms. She is also a certified public accountant.